Brows By Katelyn
December 1, 2021
2021-12-08 6:06
Brows By Katelyn
MICROBLADE + SHADE
Microblading is a semi permanent makeup tattoo that mimics natural fine hairs. It typically lasts 1-2 years with one touch up session. This is the refined technique of manually depositing small and precisely placed, molecules of pigment directly into the dermis layer of the skin with a specialized pen, it does not involve the use of a machine. It's recommended for anyone wanting to enhance the look of their eyebrows. 50% non refundable deposit for appointment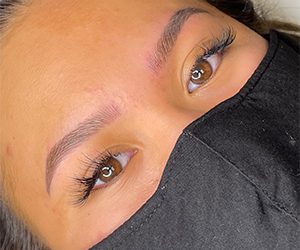 6 weeks Microblading Touch-up
6 weeks after first procedure. MUST HAVE PREVIOUS APPOINTMENT FOR MICROBLADING WITH KATELYN. This service does not pertain to new clients.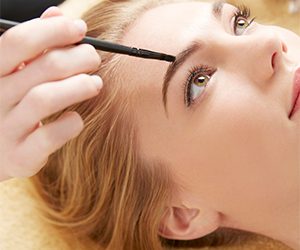 Eyebrow Touch Up
Must be confirmed with Katelyn. Fill for reoccurring Microblade + Shade clients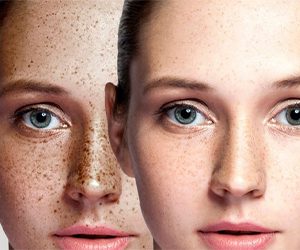 Freckles
Freckle tattooing is a procedure in which a makeup artist inserts pigment in your cheeks and nose, to give you the perfect freckly look
Henna Eyebrows
More definition by adding color to brows.
Eyebrow Lamination
Enhancing brows for a fuller look.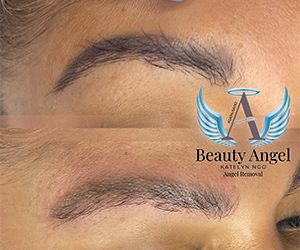 Angel Removal
(One session) Removal solution for previous eyebrows and lip liner permanent makeup. Wear brow makeup again after just 24 hours! Number of sessions vary for each client to achieve optimal results. PLEASE NOTE: Treatment for eyebrows only- not for eyeliner, or body tattoos. A 50% deposit is required to schedule your appointment. Reschedules are required within 48 hours of your appointment.
Microblading Foreign Touch up
Microblading Touch up. Client has previous work done by another Brow Artist. Must be 12 weeks healed from previous appointment.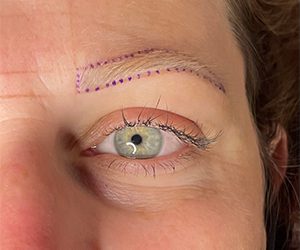 Foreign Partial Fill
For those in need of a Touch up, but have prior work from another Brow Artist. This would be a Foreign Fill/Partial Microblading procedure, must be less than 50% of brow needed to microblade. Must be confirmed with stylist before booking.
In house last minute cancellation
For any reason a Stylist is unable to perform service due to unknown underlying problem. (Client did not inform Embellashes Studios) blisters, sty, lice, etc. will be charged 25% of full service price