Eyelash Extensions Fresno | How Much Eyelash Extensions Cost In Fresno?
December 28, 2021
2021-12-28 6:19
Eyelash Extensions Fresno | How Much Eyelash Extensions Cost In Fresno?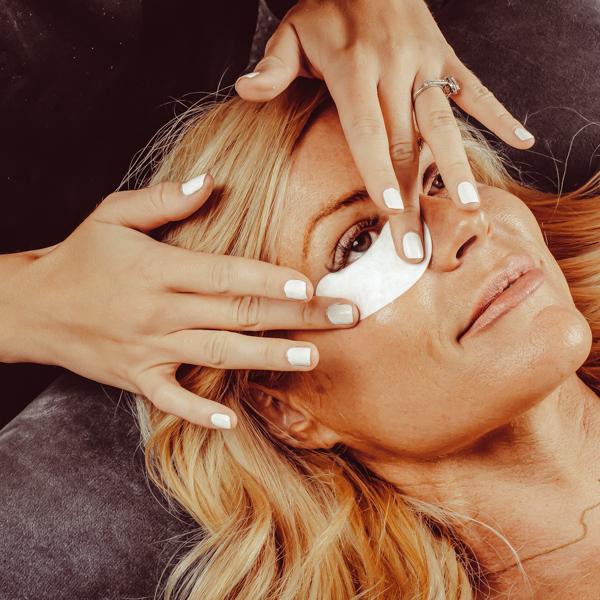 Eyelash Extensions Fresno | How Much Eyelash Extensions Cost In Fresno?
Well, does it sound like a dream, that you don't need to put on any mascara or curling tools to make sure your eyes are looking big enough? Here at Eyelash extensions Fresno, your dream can come true, where treatment is applied to extend the length of the lashes. Eyelash extensions are individual lashes that are applied to the lash line, and they can last for up to six weeks! Though the client can choose the type of lashes she prefers. You can totally decide the length, whether you want longer ones or just as you already have, and the purpose is to make it look dense.
There is a wide range of lashes available, as it is available in false lashes. You can choose among, synthetic, silk, and mink. Book your appointment with us, and we guarantee that you will not be charged anything extra, or that does not seem genuine. We have a team of professionals at Eyelash extensions Fresno, who are experts in their role and will cater to your customized demands. We think everyone should try this treatment at least once, book a set of eyelash extension and see for yourself how you would look with perfect lashes.
Imagine you do not have to spend extra time in the morning while getting ready, no more dry or clumpy mascara problems, you can just flaunt your perfectly wide-open eyes. We have a team of experts, who can guide you about the lashes you should choose according to your face cut. Also, there are a set of tips that come along the process, that is how to maintain the eyelashes for a longer time. Generally, it lasts up to 6 months, but if proper care is given it can stay for a longer time as well. After getting the eyelash extensions avoid rubbing your eyes, or applying any oil-based cleansers or anything that can harm the eyelash quality.
If you are still confused about Eyelash extensions Fresno, you can opt for a general eyelash lifting treatment. As it sounds, it is a method where the natural lashes are treated in a way that it just looks dense, and clear. It makes your eyes feel more open and definitely adds to the beauty. This whole procedure takes around 30 minutes and lasts up to 6 weeks. You can choose what texture you want, curly or just perfectly shaped like tweezers. This whole process involves a series of steps, starting from cleaning the lashes, with the mild cleanser, and then padding it dry, a cotton pad is placed just under the upper lash. Then a solution is applied, and you have to wait around 20 minutes with closed eyes, you might have a nap in the meantime, or just pile your excitement to see the results. When you open your eyes, you will see a beautiful natural change in the lash alignment.
Another thing that has been in vogue, is lash tint. It is available at Eyelash extensions fresno, like its name suggests it means adding a natural color to your lashes. But this is not possible in the eyelash lifting treatment. A lash tint is recommended as it can make your lashes look more defined, meaning many girls don't feel the need for any eye makeup whatsoever. Imagine how comfortable this notion feels that you do not need to apply any colored mascara, rather it can stay for weeks long.
Again a series of steps are followed in this procedure like eye patch is placed under the lower lash, then it is dyed first, the same procedure is followed for the upper lash as well, then allowed to dry for some minutes. It is also recommended to keep your lashes moisturized for the dye to last longer than 4 weeks, so try adding a serum or oil into your skincare routine!
All in all Eyelash extensions Fresno, is the right choice for any eye extension-related demand. We follow all the safety precautions. Even after COVID 19, we have become more conscious about the safety measures to be followed. Each staff professional is vaccinated and instructed to wear a mask while doing any procedure on a client. We offer affordable services, as compared to the other players in the respected market, but we do not compromise the quality of the products we use, to make any extra profits. The client's safety and satisfaction is our major concern.
You can blindly trust us, with the services we provide. Even our regular clients do not hesitate in describing the efficiency, with which we conduct our business. Google reviews of Eyelash extensions Fresno, are enough to announce that how happy our clients have been with our services. Feel free to book an appointment with us and enjoy the services we specially tailor for you.